Thursday, the 11th of May from 5 to 7 pm CET via Zoom.
This month we are happy to introduce Dr. Lavinia Țânculescu-Popa from Hyperion University, who will share her work-in-progress titled:
"Perceptions of Parenthood in Communism and Their Implications in Today's Adults in Romania"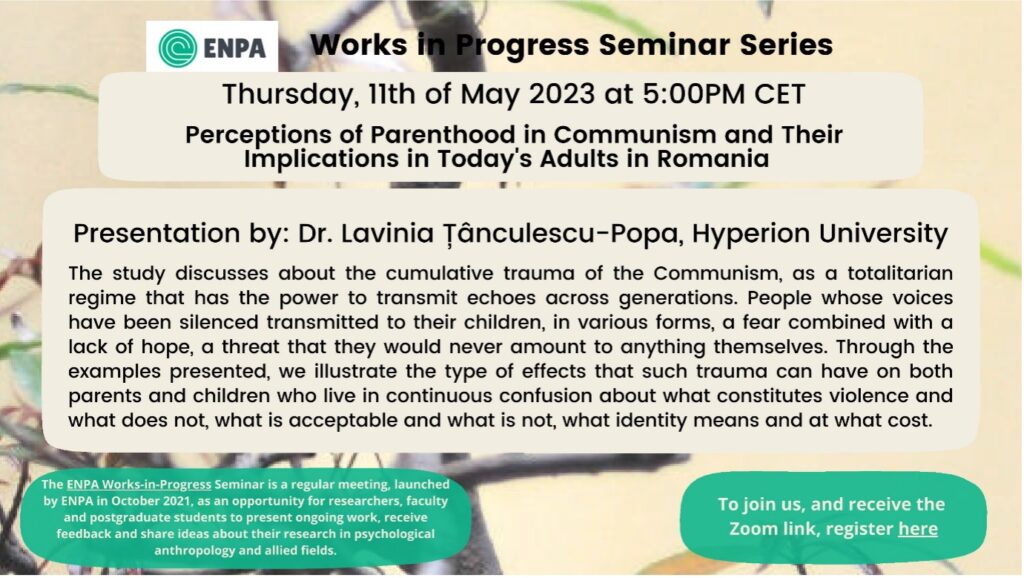 The ENPA Works-in-Progress Seminar is a new venue for researchers, faculty and postgraduate students to present ongoing work, receive feedback and share ideas about their research in psychological anthropology and allied fields. The seminar meets on the second Friday of every month via Zoom.
To join ENPA WiPS and receive the link for the seminar, please register here.