After many inspiring and encouraging conversations with Robert 'Bob' LeVine in Berlin and in Cambridge, Massachusetts, over the last months, we are happy to kick off our blog with his encouragement: A contribution of not only one of our mentors, but an ongoing trailblazing scholar, and co-founder of the (North American) Society of Psychological Anthropology. The ENPA is excited to share his encouragement for future research and constructive dialogue! 


***
Dear Colleagues:

Welcome to the world of psychological anthropology! It's the same world as social anthropology, but with additional decisions: Which psychology? Cognitive? Freudian? Psychological tests of one sort or another?

It is no secret that I am critical of psychological tests: I believe there is no psychological x-ray. Furthermore, I am also critical of psychology in general, seeing it as a weak field that has changed from one movement to another in my lifetime: behaviorism to Piagetian studies, then Vygotskian psychology, etc. So why adopt psychological anthropology for one's career?

The answer is that the psychological (or psychosocial) dimension to cultural experience is inescapable and therefore undeniable. Anthropologists who try to deny it are fooling themselves and doing a disservice to the peoples they work with. So we have to keep trying to find a psychology that is compatible with our ethnographic fieldwork.
In my case, I am writing a book that returns to the psychoanalytic training I had in Chicago from 1962 to 1971. I am trying to make the case for a Freudian social science that Freud might not recognize but which suits ethnographic fieldwork. I would encourage you to do the same: Feel free to revise whichever psychological perspective you take. And bon voyage on our joint endeavor!

Bob LeVine*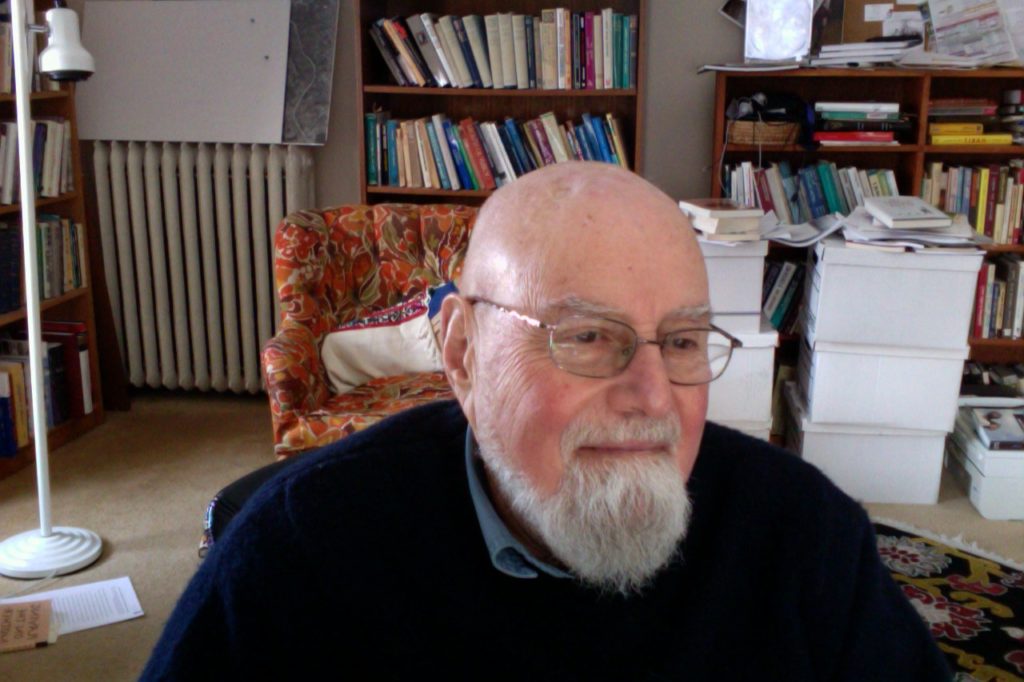 *Apart from his take on psychological anthropology, we asked Bob to tell us something about himself. This is his story:
I was born in Brooklyn, New York, on March 27, 1932, the grandchild of Jewish immigrants from eastern Europe. At 9 years of age I moved to Englewood, New Jersey and went to public school there. Graduating from high school there, I went to the University of Chicago, where I received my A.B. when I was 19 years old and my M.A. two years later. I was already interested in psychological anthropology, because I had taken a course, "Culture and Personality," in my first year with David Riesman and decided that was going to be my career. But Chicago didn't have any psychological anthropologists, so my advisor sent me to Harvard to study with Clyde Kluckhohn. There I found John W.M. Whiting and participated in his Six Cultures Study. He was an unabashed psychological anthropologist and kept it alive even after the scandal of Geoffrey Gorer's "swaddling hypothesis." I received my Ph.D. at Harvard in 1958. We — John Whiting, Margaret Mead, me, and a few others — founded the Society for Psychological Anthropology in 1977; there was already the journal called Ethos from 1973. In 1960 I returned to Chicago to teach in the Committee on Human Development and did that until 1976 when I moved back to Harvard as the Roy E. Larsen Professor. (From 1974 to 1976 I had been in Kenya studying the Gusii, whom I had already worked with as a graduate student in 1955-57).
Nothing has been more important in my career than mentorship. I had great mentors — Clyde Kluckhohn, David M. Schneider, Melford E. Spiro and, of course, John W. M. Whiting and Beatrice B. Whiting. Kluckhohn got me my first academic appointment, at Northwestern U, which had the largest Program of African Studies in the US, headed by Melville J. Herskovits, in 1958. Northwestern also had Francis L. K. Hsu, whom I helped edit the first book that carried the title Psychological Anthropology, in 1961. (It was originally supposed to be the Handbook of Culture and Personality, but several people advised Hsu that the new title was freer of the taint affecting the old title). Schneider got me a fellowship that enabled me to become a research candidate at the Chicago Institute for Psychoanalysis. Spiro offered me two jobs that helped me greatly in my career. It must be emphasized that at the time, and until 1975, academic positions in the US were not advertised and could be offered over the phone to someone favored by an influential mentor. After 1975, jobs were advertised and applications in the hundreds came in; this was a much fairer process.
I in turn was a mentor to many others in my 40-year career in our field: For example, in 2001, I edited with my former student Hidetada Shimizu a book titled Japanese Frames of Mind: Cultural Perspectives on Human Development (Cambridge University Press). The contributors were mostly my former students. I had others you might have heard of like Catherine Lutz, Claudia Strauss, Adrie Kusserow, Rebecca New, Marie-Anne Suizzo, Dinesh Sharma, Joseph Tobin, Byron Good. When I retired in 1998, I had 25 students working on dissertations with me, and 24 received their doctorates. So I had the luck to have the mentors I did, and I have in turn mentored many others in my career as a professor at Chicago and Harvard.

Bob LeVine