Thursday, the 9th of March from 5 to 7 pm CET via Zoom.
Learning Shame, Learning Fear: A cross-cultural comparison of socialising emotions in Finland and Colombia
by Maija-Eliina Sequeira, University of Helsinki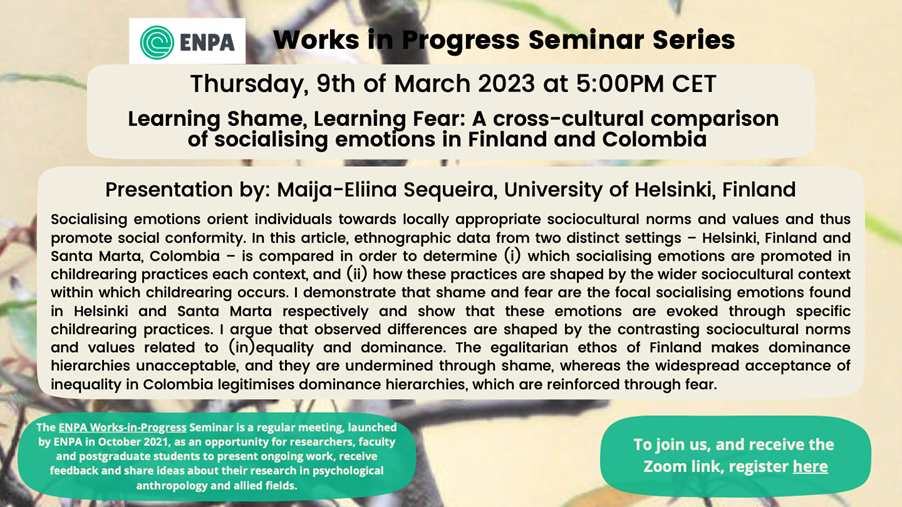 The ENPA Works-in-Progress Seminar is a venue for researchers, faculty and postgraduate students to present ongoing work, receive feedback and share ideas about their research in psychological anthropology and allied fields. The seminar meets on the second Thursday of every month via Zoom.
To join ENPA WiPS and receive the link for the seminar, please register here.