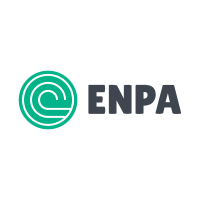 We are a European network for the development and support of psychological anthropology (ENPA), affiliated to the European Association of Social Anthropologists (EASA).
As the number of anthropologists with psychological interests continues to grow in Europe, a coordinated European network has become imperative; one aiming to sustain and nurture teaching, research and student supervision in this area, as well as providing a vehicle through which impact on related public health policies can be facilitated.
The network (ENPA) was founded by Dr James Davies, Dr Keir Martin and Dr Thomas Stodulka in January 2018. We invite anyone with an interest in psychological anthropology or the intersection between anthropology and psychology and/or psychotherapy to join.

News
Counselling and Psychotherapy as a Career for Anthropology Graduates

In this post, ENPA Convenor, John Loewenthal explores how training to become a therapist could make for a truly anthropological career.

Prize for a Remarkable Published Paper in 2022 awarded to Merel Otto and Eva van Roekel

It is our pleasure to announce that the annual Prize for a Remarkable Published Paper in psychological anthropology has been awarded to Merel Otto and Eva van Roekel. Their paper, published in ETHOS in 2022, is entitled: Struggling along in Nigeria: Depression, Treatment, and Morality The Prize …

Read more

WiPS: Perceptions of Parenthood in Communism and Their Implications in Today's Adults in Romania, Dr. Lavinia Țânculescu-Popa, 11 May

Thursday, the 11th of May from 5 to 7 pm CET via Zoom. This month we are happy to introduce Dr. Lavinia Țânculescu-Popa from Hyperion University, who will share her work-in-progress titled: "Perceptions of Parenthood in Communism and Their Implications in Today's Adults in Romania" The ENPA Works-in-Progress …

Read more

ENPA prize for a remarkable published paper in 2022

The European Network for Psychological Anthropology (ENPA) is inviting nominations for the annual ENPA Prize for a published paper in psychological anthropology. The prize committee will be looking to highlight an article of special significance in its field, which could be, for example, making a valuable contribution …

Read more

WiPS: Learning Shame, Learning Fear: A cross-cultural comparison of socialising emotions in Finland and Colombia, Maija-Eliina Sequeira, March 9

Thursday, the 9th of March from 5 to 7 pm CET via Zoom. Learning Shame, Learning Fear: A cross-cultural comparison of socialising emotions in Finland and Colombia by Maija-Eliina Sequeira, University of Helsinki The ENPA Works-in-Progress Seminar is a venue for researchers, faculty and postgraduate students to …

Read more